What is Derecho? Bizarre Storm Bringing Damaging Winds Across U.S. Already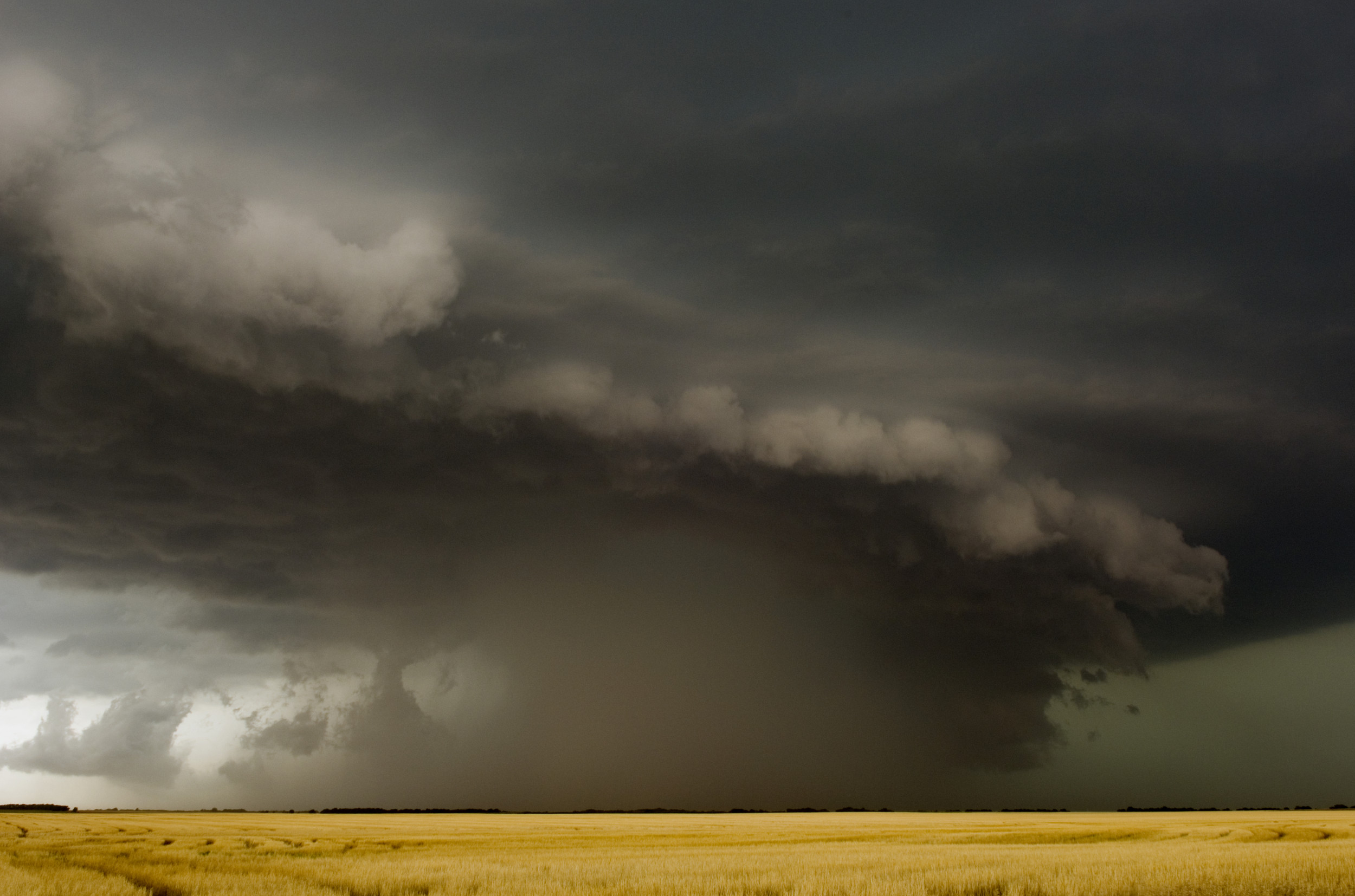 A rare storm phenomena called derecho is expected to cross many states Sunday night and into Monday morning. It could pack winds near 100 mph across Texas, Oklahoma, Kansas, Missouri and into midwestern states.
A derecho is a system that has winds similar to tornadoes and hurricane force but doesn't have a circular motion. A derecho has straight-line winds that can still snap trees in half, tear apart rooftops, toss small cars around and use smaller objects as projectiles.
"A Derecho is a very long lived and damaging thunderstorm with a wind damage swath that extends more than 240 miles and has wind gusts of at least 58 mph or greater along most of the length of the storm's path," the National Weather Service stated.
There's a system sifting through the Texas panhandle and Oklahoma into the midnight hour that could produce such damaging effects. The system is expected to pummel most of Oklahoma through the night, including Oklahoma City and Tulsa, before drifting northeast into Southeast Kansas, western Missouri and then Illinois and Indiana.
This system is part of the same weather pattern that created blizzard warnings in Los Angeles, blinding snow in New Mexico and windstorms in the Texas panhandle that are more fierce than a typical Lubbock wind.
NOAA's Storm Prediction Center forecast the derecho could have "damaging winds" with possible tornadoes dotting its path.
"A serial derecho event remains likely across portions of the southern Plains into tonight. Widespread damaging winds and embedded swaths of significant severe gusts from 80-110 mph may still occur, mainly over parts of Oklahoma this evening. Embedded tornadoes are also possible, a couple of which may be strong, especially over southwest Oklahoma," NOAA stated.
Meteorologist Matthew Cappucci on Sunday night reported that Memphis, Texas, has registered winds of 114 mph. Memphis is about 87 miles southeast of Amarillo and northeast of Lubbock. Cappucci also noted that Sublette, Kansas, had registered winds of 81 mph and that Bridgeport, Oklahoma, had reached 80 mph. At least seven other towns in the region had reached winds of 75 mph.
Of note, a category 1 hurricane happens at 74 mph.
NOAA stated that "multiple convective gusts (some around hurricane force) have already been observed, along with a couple of possible brief tornadoes in southwestern Kansas."
The path of this storm could reach from Dallas all the way north to Chicago and then cities along the East Coast.
Newsweek reached out to the National Weather Service for comment.