Who is José Miguel Battle in 'Godfather of Harlem' Season 3?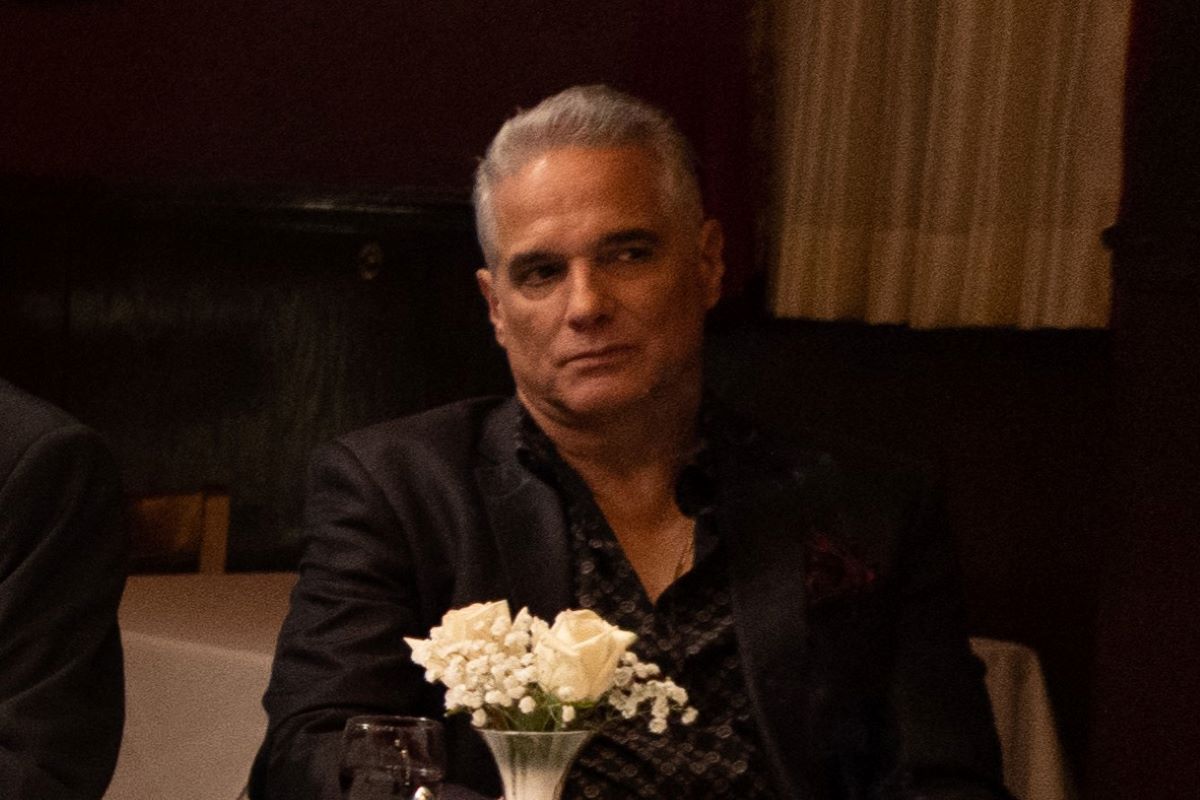 Bumpy Johnson has had several worthy adversaries over the years in Godfather of Harlem, and Season 3 will see the character encounter another powerful mob boss: José Miguel Battle, Sr.
Played by Yul Vazquez, Battle is the head of the Cuban-American mafia in the MGM+ drama, and Bumpy (Forest Whitaker) comes to him with a proposal of making an alliance as he tries to take back control of Harlem.
Godfather of Harlem, as viewers likely realize, is based in reality, and tells the story of several real-life gangsters and historical figures of the 1960s. While some artistic license has been taken in the retelling of events many of the characters really existed, and Battle is one of them.
Who is José Miguel Battle in 'Godfather of Harlem'?
The real-life Battle worked as a police officer in Havana under Fulgencio Batista's regime before he fled the country when Fidel Castro took over in 1959 following the Cuban Revolution.
Battle came to the United States as an exile, and in April 1961 he was one of 1,500 Cubans that were trained and sent to try to overthrow Castro's regime during the Bay of Pigs invasion.
The operation was a disaster and those that weren't killed by pro-Castro militia were imprisoned until the Kennedy Administration was able to negotiate their release in 1962.
Per a report from the BBC at the time, the U.S. Government agreed to provide $53 million in food and medical supplies in order to have the prisoners released. Battle, who was a member of Brigade 2506, was one of them.
When he returned to the U.S. Battle became the leader of "The Corporation," the Cuban crime group that operated in both the U.S. and Latin America.
Battle became known as "El Padrino," or Godfather, and The Corporation made millions through illegal bookmaking, bolita lotteries and drug trafficking.
Author TJ English wrote about Battle's life story in his book The Corporation: An Epic Story of the Cuban American Underworld, and also spoke to Vice in 2018 about Battle's rise to power.
English explained to the publication: "When he got to the United States and wanted to set up this gambling empire revolving around a numbers racket, or what Latinos called 'bolita,' he knew if it was properly organized, it could be a goldmine. Part of organizing it was making sure he cleared it with the necessary Mafia figures in the United States.
"He set up meetings, through Santo Trafficante, with all the key Mafia figures in the New York/New Jersey area and started this bolita enterprise, which was quite vast and profitable on many levels."
In 1977, Battle was arrested and charged with solicitation and conspiracy to murder Ernesto Torres, a member of The Corporation. He was sentenced to 30 years in prison but the charge and sentence were later overturned on appeal and he only spent two years in jail.
Battle was arrested again in March 2004, and in January 2007 he was convicted of racketeering and sentenced to 20 years in prison.
In August 2007, Battle died at the age of 77 while in federal custody. A report from the Chicago Tribune said that he was "awaiting a spot in federal prison" to serve his 20-year sentence at the time of his death.
Yul Vazquez on Playing
José Miguel Battle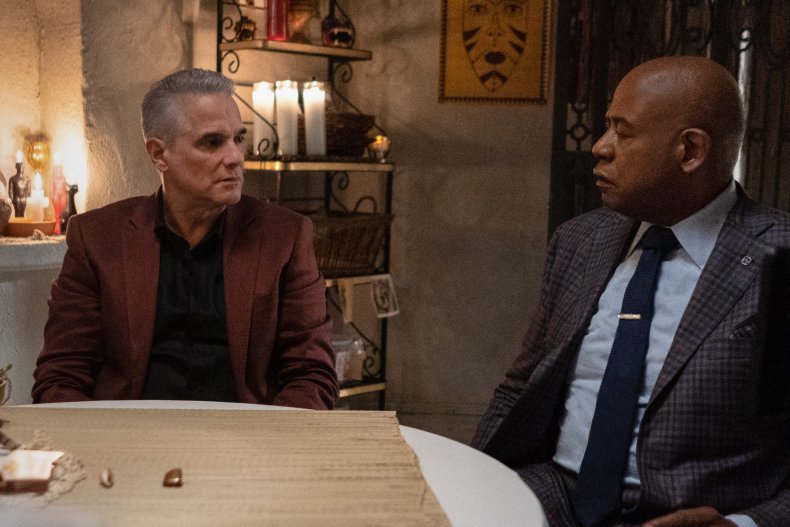 Battle is introduced in the second episode of Godfather of Harlem Season 3, and Vazquez told Newsweek that he had a personal connection to the story that made him want to portray the character.
"What was interesting to me was actually to play José Miguel Battle. It's a story I knew, my uncle had fought in the Bay of Pigs Invasion with Battle so it's a story that I was very familiar with.
"I had read a book that came out in 2018 called The Corporation, so the entire interest for me was to play José Miguel Battle, who has never been played, to my knowledge, on screen by anyone [before]."
Reflecting on Battle's history, Vazquez added that he "knew quite a bit about him" thanks to what he had read and so he didn't want to depict him as a two-dimensional gangster in his performance.
He explained: "I wanted Battle to be seen as a guy that had real intentions and real love for his country, and a real desire to get his country back.
"I mean, he was obviously a man involved in many forms of organized crime, but that's just one thing about the man, you know?
"He's a three dimensional human, he was a family man, he was a guy who loved his country and wanted his country back, and had put his life on the line for it, he had hopes that one day he could get it back."
Vazquez also reflected on what it was like to work with Whitaker, saying: "It was a dream to work with Forest, I first met Forest when he cast me in a film that he was directing, it was one of my first jobs as an actor was a film that Forest was directing.
"To work with Forest was, it's tough to explain, he's one of the greatest actors I have ever sat across the table from, I've ever had the chance to volley with.
"[He's] just a beautiful human as well, and a very generous and gracious host as well, which is what happens when you're the star of a show like he is. It's your house and he made everyone feel very welcome. I wish I could always work with Forest Whitaker."
Co-creators Chris Brancato and Paul Eckstein also told Newsweek what fans can expect from Bumpy and Battle's alliance.
Brancato said: "Season 3 is the Cuban connection, because there were so many things happening that were interesting politically, culturally, and socially with the union of Latins and Blacks in Harlem, and Harlem adjacent, to fight for political rights.
"Then, of course, there were skirmishes internally there as well, so we wanted to explore the idea of, for lack of a better term, a Black, Brown alliance versus the Italians. We thought that would give us some interesting arenas to explore."
Teasing what's to come, he added: "I think the best way to put it in short form is this is a season about alliances. Who can you trust? Do you need an alliance to survive in this world? Do we all need alliances?
"Can you trust your ally, or will they become your enemy? And so what we have over the course of the season is an interesting shift of alliances that will stir the pot greatly."
Godfather of Harlem Season 3 airs Sundays at 9 p.m. ET on MGM+.