Who Is the Smiley Face Killer? Chicago Deaths Spark Serial Killer Questions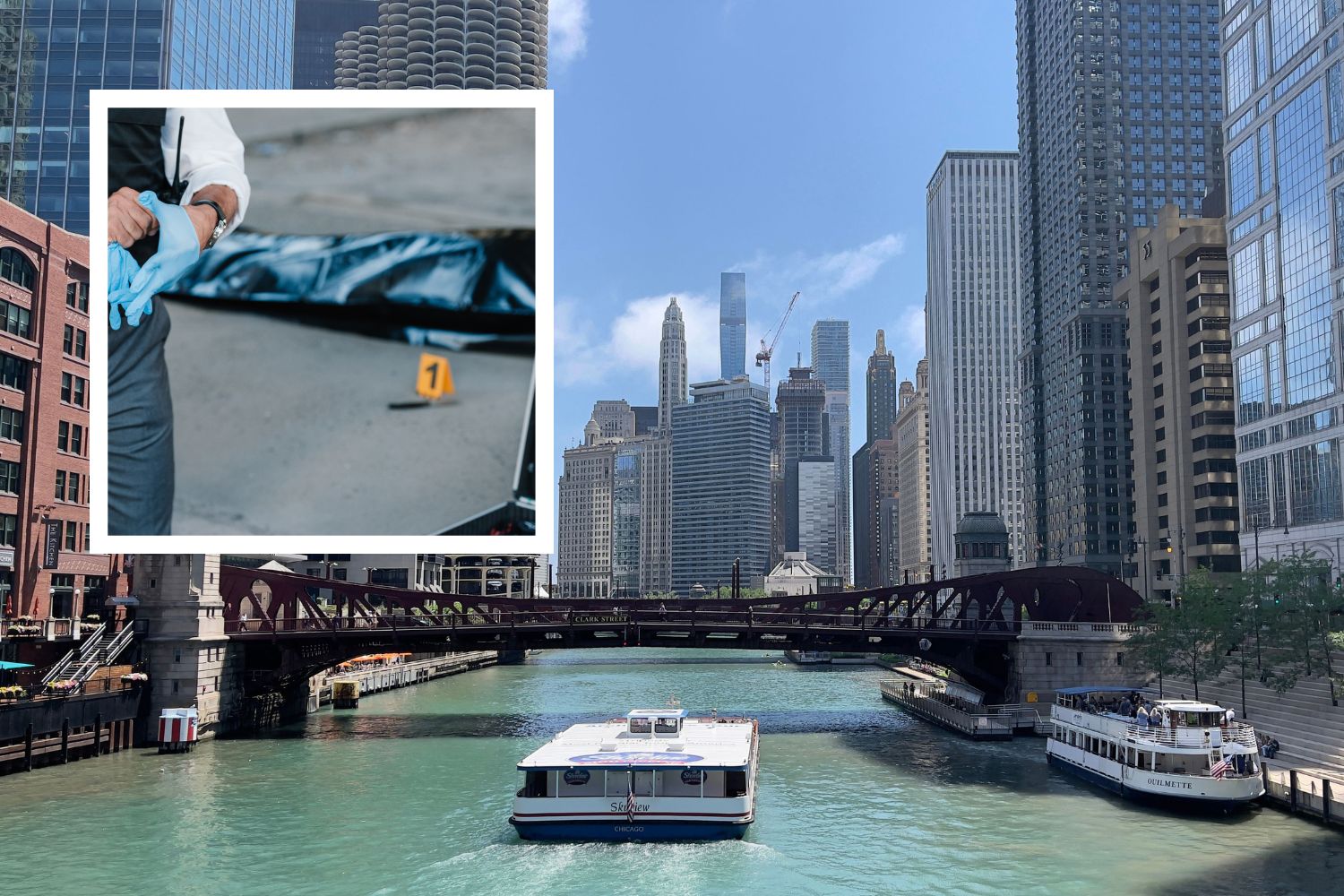 Last year, 10 to 15 bodies, mostly men in their 20s or early 30s, were removed from the Chicago River and Lake Michigan's shoreline last year, renewing interest in a theory about a serial killer—or group of serial killers—targeting young men across the Midwest.
Typically, they were last seen in nightlife areas of the city. The cause of death is still unknown in most of these cases.
This has led many living in the Chicago area to suspect a serial killer—or, killers—could be to blame.
Most recently, on Wednesday, another adult male body was found in the Chicago River in Bridgeport, according to the Chicago Police Marine Unit.
Before that, two bodies were discovered last December, including the body of 25-year-old Northwestern doctoral student Peter Salvino, who had gone missing three days earlier walking home from a party. The Cook County's medical examiner's office ruled his death an accidental drowning.
So, Who Is The Smiley Face Killer?
In 1997, two retired New York City detectives, Kevin Gannon and Anthony Duarte, and criminal justice professor and gang expert, Lee Gilberton, advanced the Smiley Face Murder theory. This came after three college-aged men were found dead in city rivers around the same time.
They believe that a string of young men found dead in bodies of water across several Midwestern states from the late 1990s to the 2010s was the work of a serial killer or group of serial killers. In most cases, the official cause of death is listed as an accidental drowning.
The detectives have investigated the deaths of at least 45 college-aged men who were found dead in the water in 11 states in the early 2000s. The number of deaths suspected to be linked to this theory has increased to between 200 and 300.
Gannon told CNN in 2008 that he believed the men were drugged and abducted from bars, held and possibly mentally or physically abused before being killed.
Duarte said all of the young men were popular, athletic and good students who they believe were targeted.
Why Call Them 'Smiley Face Murders'?
The name "smiley face" comes from graffiti depicting a smiley face, along with 13 other distinct symbols, found near the locations where they believe the killers dumped the bodies in at least a dozen cases, Gannon told WGN Radio.
Law enforcement investigators and other experts, however, are skeptical.
Is There A Smiley Face Killer?
In 2008, the FBI debunked this theory after receiving information about "young, college-aged men who were found deceased in rivers in the Midwest."
"The FBI has reviewed the information about the victims provided by two retired police detectives, who have dubbed these incidents the 'Smiley Face Murders,' and interviewed an individual who provided information to the detectives," Supervisory Special Agent Richard J. Kolko said in a statement at the time. "To date, we have not developed any evidence to support links between these tragic deaths or any evidence substantiating the theory that these deaths are the work of a serial killer or killers."
He added that the majority of these incidents appear to be "alcohol-related drownings."
The nonprofit Center for Homicide Research in Minneapolis also released a report debunking the Smiley Face Killer theory due to a lack of physical evidence of a serial killer, no signs of torture or blunt-force trauma on the bodies that could point to the deaths being homicides.
But this has not deterred Gannon and Duarte.
Since 2008, Gannon, Duarte, and Gilbertson said these have argued that these deaths are instead the work of a multi-state gang of killers.
Gannon told WGN Radio that this group is a "well structured, organized group," with eight to 20 members depending on the city that drug, abduct and hold young men before killing them. The motive for this group remains unclear, he added.
Gannon, Duarte, and Gilbertson also created a docuseries on Oxygen about this theory, called 'Smiley Face Killers: The Hunt For Justice.'
Newsweek has reached out for comment from Gannon and Duarte, the Chicago Police, Cook County Medical Examiner's Office.