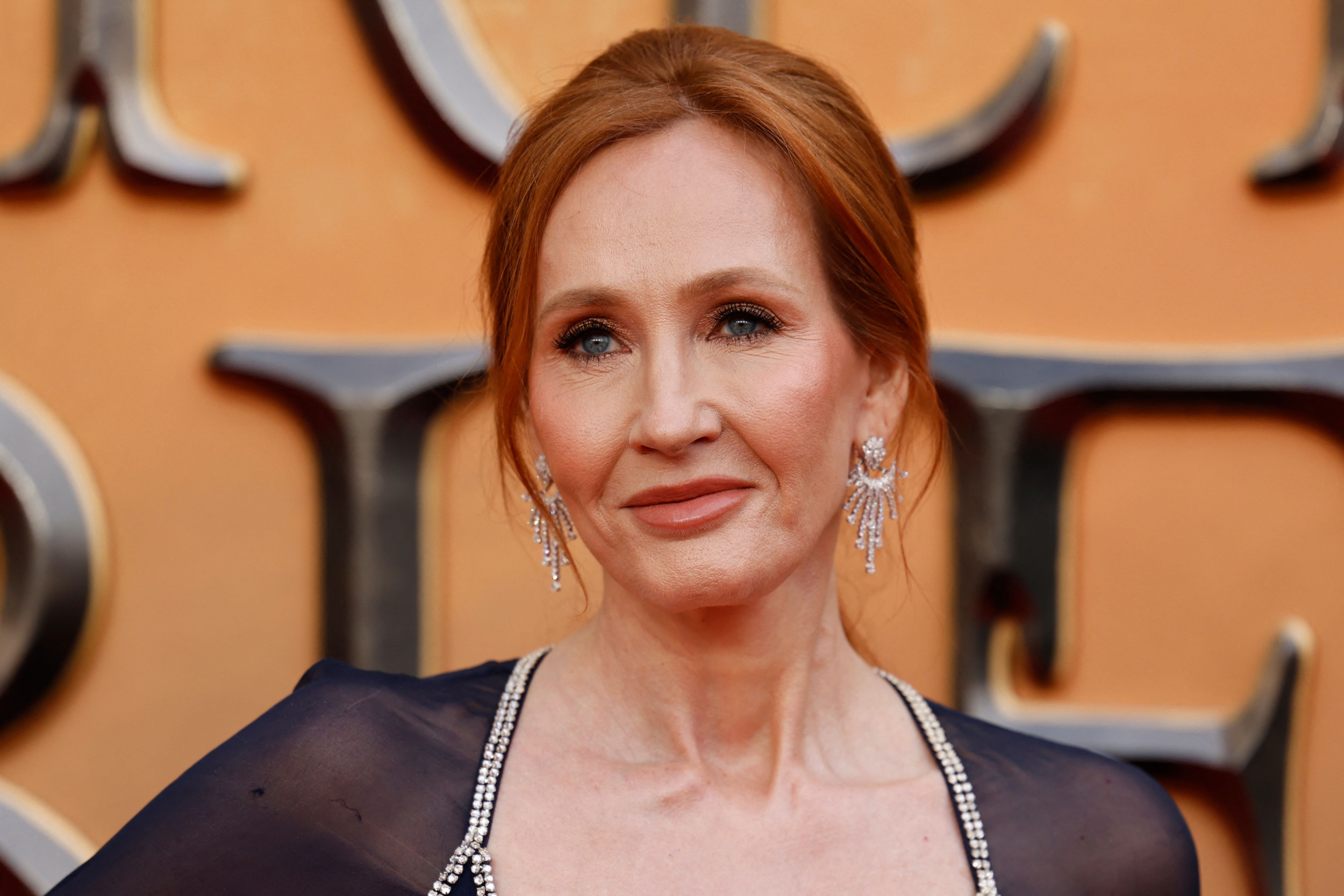 Harry Potter author J.K. Rowling has once again attracted attention for her controversial stance on transgender women, this time saying she likes to "mock" her critics.
Speaking in a new interview, Rowling dismissed claims she had been cancelled over her many public comments about trans issues.
Rowling said she could "take the hit," given her high profile status and gave it as the reason why she has spoken up on these matters. She made the comments to author Suzanne Moore in an interview on her blog, Letters from Suzanne.
Moore said to her in the interview: "That's why it's important that women like us stand up—people who can afford to take the hit. And yeah, that comes at a cost. We've both paid that cost, and we will both be told that we have been canceled. But you haven't stopped speaking…"
Rowling laughed and responded: "The only time I've ever made reference to being canceled, my book sales went up. Why am I even laughing? I can't believe I'm saying these words. But you have to mock them. I do not consider myself canceled."
One of Rowling's first major controversies came in 2019 when she publicly supported Maya Forstater, a tax specialist in the United Kingdom who had been fired for tweets that were seen as transphobic.
The following year, Rowling was once again accused of transphobia when she criticized an op-ed piece over its use of the term "people who menstruate" rather than "women." The term is used to refer to people from different gender identities who menstruate, including non-binary, trans men, and intersex people.
In the same year, she published a lengthy blog post on "Her Reasons for Speaking out on Sex and Gender Issues."
Rowling has also been an outspoken opponent of Scotland's Gender Recognition Reform Bill, which would simplify the process for people applying for legal gender recognition.
Some of the changes suggested in the bill include streamlining the process for legal gender recognition by changing the current evidence requirements "which can be barriers for trans people," according to the Scottish government.
Another recommended change would give more power to the Registrar General for Scotland to assess applications rather than the U.K. tribunal known as the Gender Recognition Panel.
This is a developing story and will be updated when more information is available.